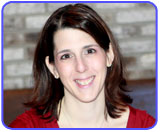 Stacey D. Rittenberg
PT, MPT, NCS
Dr. Stacey Rittenberg is a licensed physical therapist who brings over 18 years of clinical expertise to you!
Since 2006 Stacey has been providing home physical therapy and wellness services to adults and seniors in Westchester County. The convenience of in home physical therapy and wellness services allows for personalized one-to-one care in the comfort of your home. Her philosophy considers the whole person- mind, body, and spirit to ensure your personal best is achieved.
Experience:
Stacey has been practicing the art of physical therapy since 1997. She developed her skills at Helen Hayes Rehabilitation Hospital in Rockland County, an affiliate of New York Columbia Presbyterian Hospital. As the Senior Physical Therapist for the out-patient neurologic rehabilitation center she worked with various patient populations including but not limited to individuals with amputations, cancer, cardiopulmonary disease, diabetes, neurologic conditions, orthopedic injuries, osteoporosis, and vestibular disorders. Additionally, Stacey serves as an adjunct professor for the Doctor of Physical Therapy Programs at Mercy College and New York Medical College.
Education:
Stacey earned her undergraduate degree in Biology from S.U.N.Y. Oswego in 1995. She went on to obtain her Masters in Physical Therapy from Nova Southeastern University, located in Fort Lauderdale, Florida, in 1997. Stacey returned to Nova Southeastern where she earned her Doctorate of Physical Therapy degree, graduating with highest honors, in 2013.
LIcense and Certifications:
New York and Connecticut State license in Physical Therapy
Certified by American Red Cross for CPR and Basic Life Support
Neurologic Certified Specialist title from the American Board of Physical Therapy Specialties
Professional Organizations and Awards:
Stacey is an active member of the American Physical Therapy Association. She serves as the legislative liaison for the Hudson Valley district of the New York Physical Therapy Association. She has been, and continues to be an advocate for patients' rights and consumer choice related to physical therapy services and healthcare in New York State. Stacey was inducted into the National Honor Society for Allied Health Professionals, Nu Sigma Upsilon, in May 2014. Stacey was nominated to be one of Westchester Magazine's Healthcare Heroes in 2014 and 2015.